New Team Member!!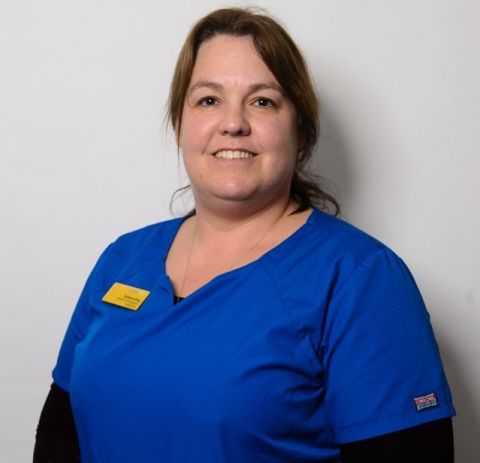 We are super excited to introduce our new vet, Roberta Eley.
Roberta qualified from the University of Pretoria, in South Africa, in 2005, and has been working mostly in the UK since then - apart from a short and lovely stint in the Cayman Islands! She's called Newport home since 2011, and have been working in small animal clinics from Chepstow to Penarth over the last several years.
Roberta admits to having a habit of collecting elderly, slightly decrepit Yorkshire terriers, and at the moment has two of these - Kira and Toothpick. Both of these she adopted through working at the Cardiff Dogs Home. She's owned by a cat called Obz, who has been with her since she lived in London - he is a beast of a cat, weighing in at more than both of the Yorkies put together...
Roberta has worked extensively in emergency medicine and surgery, and still enjoy this immensely. She also enjoys soft tissue surgery and internal medicine, and has a side passion for helping new vets develop their skills, supporting them through the often very difficult first few years of practice.
Come rugby season, Roberta will be couch-bound and supporting Wales! Unless they're playing South Africa, in which case she'll be shouting for the Green and Gold!
Welcome to the Valley Vets Team, Roberta!