Has your pet fallen behind with their vaccines?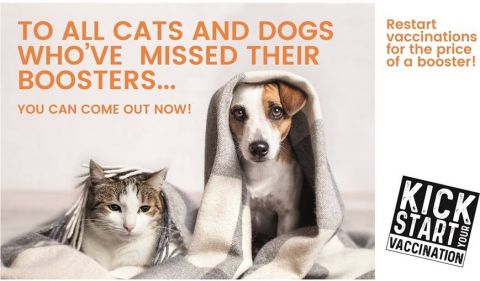 Don't worry we're here to help. Until the 31st May 2018 you can book your cat and dog in for a vaccination re-start with us for the cost of a booster.
Appointments are still available at all of our branches and are open to cats or dogs who has missed their booster. Call us now to book an appointment.