Introducing our new vet...Rob Grocott!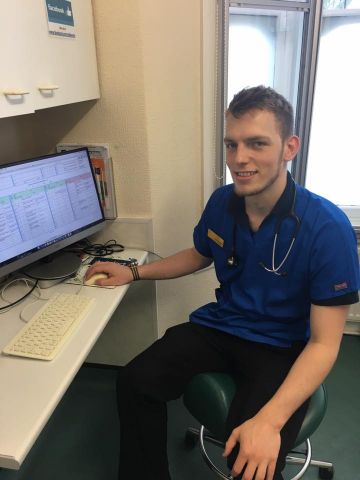 Rob graduated from the Royal Veterinary College in London in 2016, then moved straight to South Wales for his first job. After working in a small-animal practice in Swansea for his first year, he decided to move over to Cardiff to join the team at Valley Vets. He has particular interests in emergency medicine and in veterinary ophthalmology (the study of animals' eyes).
In his free time he enjoys hiking, swimming and computer programming.