A Lovely Thank You!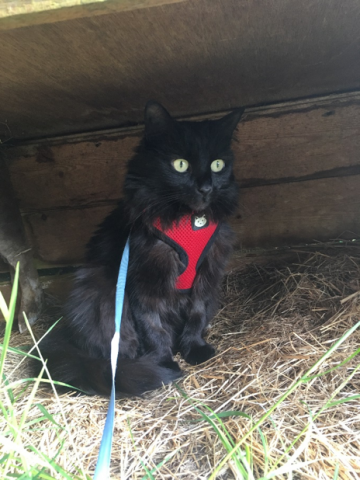 'To all the staff at Valley Vets, Caerphilly, Ystrad Mynach and Gabalfa & V.E.T.S
I would like to say a huge thank you to everyone who helped to care for Pixie after she was hit by a car in April. Pixie suffered 3 breaks to her pelvis and broke her jaw. I was lucky that Pixie made it home within minutes and we were at Valley Vets in Ystrad Mynach within half hour of the accident happening.
Pixie received excellent care and I was kept up to date with any developments at every step. I was also made to feel welcome when I went to visit Pixie prior to her having her operation.
Each time I phoned, a vet was always available to come & speak with me and explain any concerns and what would happen next.
When we had to make a decision as to whether Pixie would have surgery to pin her pelvis, we were invited to meet with the vet Rob who would perform the operation and he talked us through the procedure giving us all the information so that we could make an informed choice.
It was a difficult decision but having some idea of what to expect made it slightly easier to make and Pixie has surgery the next day. The surgery went well and Pixie was allowed home, she has been on cage rest for the last 4 weeks and we have a follow up appointment with Rob at the end of this week. We think he will be pleased with her progress!
She will have to return again at 8 weeks to have the wire removed from her jaw and for follow up x-rays and we hope that she will then be given the all clear!'