Nichi Cockburn
Veterinary Physiotherapist / Practice Manager
RVN NCert(A&CC) CCRP AdvCertVPhys MIRVAP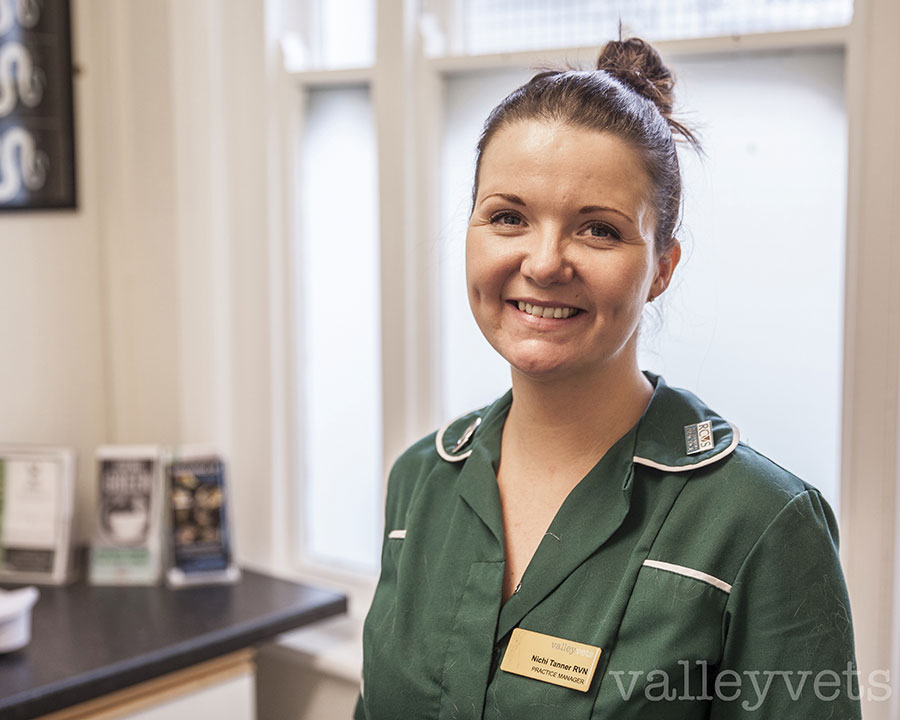 Nichi has always been besotted with all creatures, great and small. She had pets from a young age and was often found hiding in the bin during play time at primary school saving wasps from sticky sweet wrappers, much to her teacher's horror. She started her veterinary career at the age of 15 when she started volunteering as a kennel assistant at her local vet practice. She started her veterinary nurse training two years later and gained her Veterinary Nurse qualification in 2000; it remains her proudest achievement to date.
Nichi has a huge passion for animal welfare and an unquenchable thirst for knowledge.
In her opinion, "We must never stand still. The more we know, the more we can help".
She gained a Certificate in Anaesthesia and Critical Care in 2011. She loves teaching colleagues and clients and is often seen (and heard) getting rather excited about a new nugget of information she has just discovered and wants to share.
Nichi was promoted to Practice Manager in 2012 and gained an Institute of Leadership and Management (ILM) Level 3 qualification the following year.  She is passionate about the well being of all our patients, clients and work colleagues and continually strives for improvement in order to deliver the best possible care.
Nichi is a Certified Canine Rehabilitation Practitioner (awarded by the University of Tennessee). This qualification is at the cutting edge of veterinary rehabilitation. She has very recently been awarded the Advanced Certificate in Veterinary Physiotherapy after two years of intense study. The certificate is accredited by Middlesex University.
Her "spare" time is spent with her three beautiful cats, three legged 'Florence', three legged 'Edward Bear' and four legged 'Isobel'.